Client Service
Exalt Management Consulting exists to promote the interests of our clients. We work with our clients to accelerate profitable growth. Our clients win in the marketplace and gain advantage over competitors through clarity of thought and purpose, high team motivation, and planning. We generally but not exclusively provide management consulting services to consumer focused companies keen to grow business value.
Our core expertise is Vision and Strategy into Action:
a)
We help you, the client, to articulate your business ambition by facilitating and guiding the definition of your vision, strategy or operational end in mind as you respond to evolving threats and new opportunities;
b)
We help you to change your business model to realise value by guiding business model changes.
Therefore our business motto: "Recreate your vision. Align your top people to your strategy. Transform and grow your business."
Our business services are summarised in the wheel: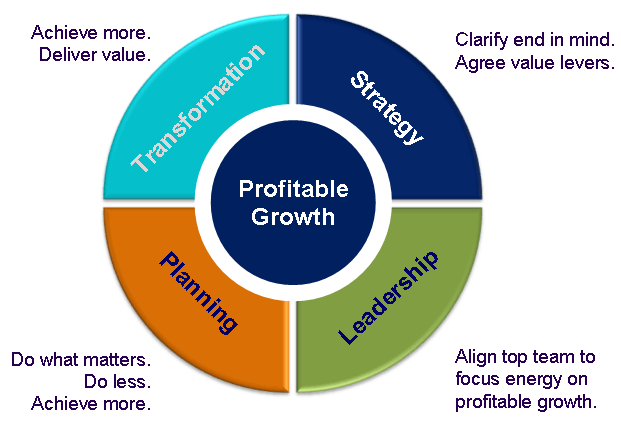 To continue to our client service principles, click here